Service Realms
Our one-stop solution handles any or all of these managed services for our small business clients. Explore the realms…
The Managed Services Spectrum
Where is your business on the spectrum?
How many of your systems are monitored and managed?
How documented is your business?
How long does it take to train new team members?
What about your IT systems? Your marketing systems?
Are you stuck in break-fix mode?
Not sure?
Toggle between The Break-Fix Routine and how Managed Services Works to see for yourself!
Make the Change
We can help you transition to Managed Services or improve your current managed solution
Break-Fix vs Managed Services
See the difference yourself…
The Break-Fix Routine
When something breaks, you make a call to have someone fix it

Cost & budget is uncertain

Downtime without a response or continuity plans can cost your business greatly

The technician you call to fix a problem may not be familiar with your environment

No onboarding is required, but of course there is still an unknown setup cost

No helpdesk or documentation, just a service that you call who will charge you to come fix things

No familiar consultant to help with recommendations and decision making
Managed Services Works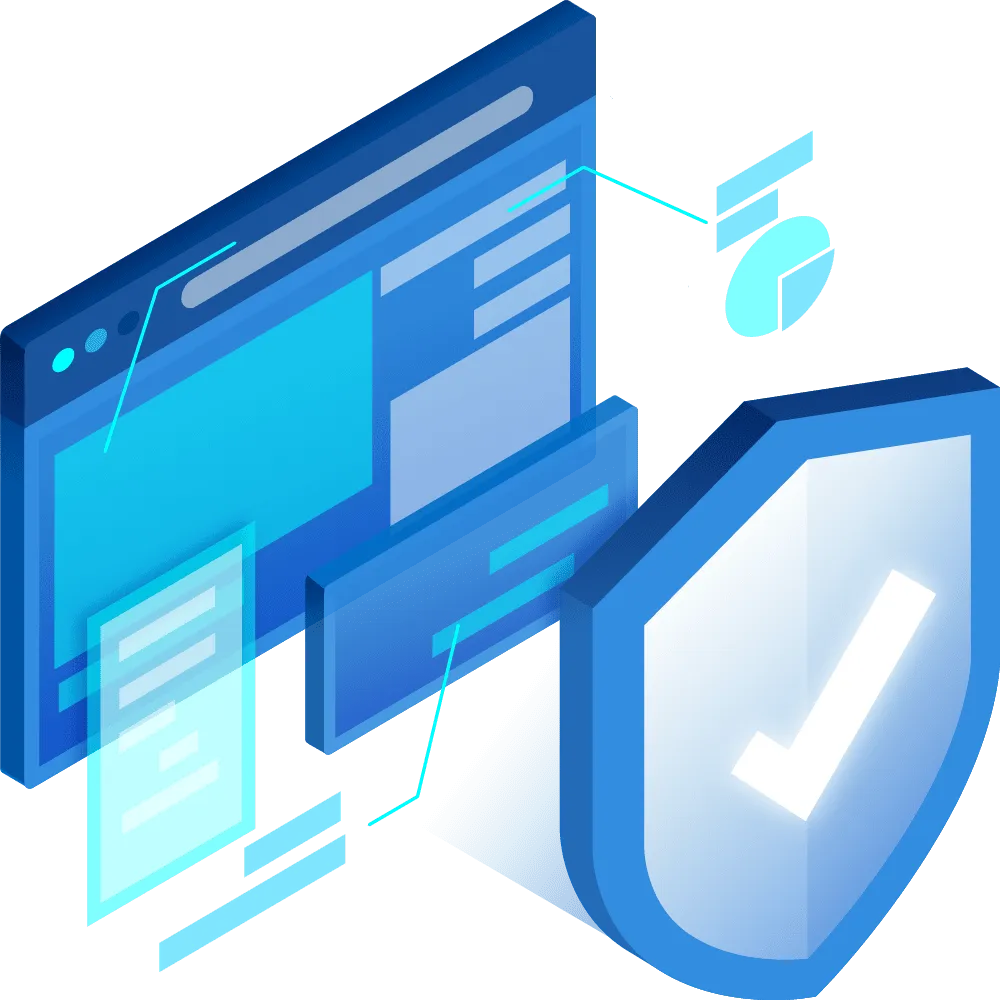 Systems are monitored to reduce breaks and improve cybersecurity

Monthly cost is known and can be budgeted

Less downtime saves more in the long-run

Stability of having a professionals monitor and document the systems

Setup and onboarding is necessary to ensure consistent service, can usually be quoted in advance

Helpdesk and documentation is included and does not cost extra per incident

A consultant familiar with your current IT infrastructure can make informed recommendations
Professional Services Plaza
We Serve a Variety of Businesses & Industries
Small businesses have unique needs
Welcome to the plaza of our clients. Like the Plaza Mayor in Spain this is where our community of clients mingle. It is where we cater to the priorities of small professional services with risk reduction and compliance solutions as well as services to increase your profit margins.
Financial Services
Accounting
Tax Preparation
Financial Planners
Fiduciary Services
Health Care
Clinics
Medical Doctors
Naturopathic Doctors
Acupuncturists
Chiropractors
Legal
Law firms
Attorneys
Criminal Law
Civil Law
Small Business & Professional Services
Consultants
Coaches
Architects
Designers
IT Solutions Zone
Welcome to the zone of IT Solutions. Check out our break down of some of the many benefits of having PlanIT manage your IT.
24x7 Help Desk
Our world-class help desk is available 24×7 by live chat, phone, and email to help keep you productive when you need it most.
Productivity Training
In addition to the individual productivity training from the help desk you can schedule team training at your convenience.
Managed Updates
We take care of keeping your systems up to date for you. This includes not only operating system updates but third-party software updates too. Keeping systems up to date is a basic requirement to minimize your cyber-risk footprint.
Documentation
We document all of our work with Standard Operating Procedures (SOP) as well as structured IT documentation to ensure your environments are familiar to our team and accessible to you. We also document all work we do for you in the form of tickets.
Inventory & Reporting
We keep an inventory of all of your IT assets and configurations and can produce reports for you on request or regularly on a schedule. We can also generate reports on software versions, websites, tickets, and more.
Proactive Monitoring
Your systems are proactively monitored for software errors, hardware degradation and imminent failures. We keep an eye on essential services, and cybersecurity & backup systems as well.
Automated Fixes
With the proactive monitoring we can also implement automated fixes for you. Some issues will be resolved before you even know that they could have impacted your business, saving you time & money.
Client Portal
You get access to a client portal with with billing information but also the ticket history, asset inventory, documentation, and more.
Managed Backup & Continuity
We backup your systems for you and restore them when needed. This ensures the maximum continuity of your business operations. We also have advanced continuity solutions available to keep your business running in a full disaster situation.
NOC for Network Monitoring
We manage and monitor your network & wifi infrastructure, configuring network devices, patching them, and looking for threats and issues on the ethernet and wireless networks.
Cybersecurity Castle
Welcome to the Cybersecurity Castle. Like Caernarfon Castle, in North Wales the Cybersecurity Castle has many layers of defenses. At PlanIT we can help you turn your business cybersecurity into a virtual castle. Explore the layers of feudal security as they compare to modern cybersecurity.
Castle Walls - Basic Updates & Patches
Castle walls and IT updates and patches are both important layers of security. Castle walls were used to protect the castle from physical attacks by enemies. Similarly, IT updates and patches are used to protect computer systems from cyber attacks by hackers.

The Front Gate - Hardware Firewall
The front gate of a castle and a modern hardware firewall are both important layers of security. The front gate of a castle was used to control who could enter and exit the castle. Similarly, a hardware firewall is used to control who can access your computer network and the internet.
A hardware firewall is important because it provides an additional layer of security for your computer network. It can help prevent unauthorized access to your network and protect against cyber attacks by hackers. By using a hardware firewall, you can help keep your computer network safe from cyber threats.
Castle Guards - Endpoint Security
Castle guards were placed high on watchtowers to identify potential enemies on the horizon. Similarly, modern endpoint security solutions use assessments and technical tools to keep out adversaries. Castle guards used long-range artillery, pots of boiling oil and other weaponry to keep out intruders. Similarly, we must protect our digital fortresses with preventive controls including next-generation endpoint protection solutions, multifactor authentication and other technological countermeasures designed to keep out modern adversaries.
Endpoint security is the practice of securing the entry points connected to networks from malicious attacks. It is important because every remote endpoint can be the entry point for an attack, and the number of endpoints is increasing with the shift to remote work. Endpoint security aims to prevent unauthorized access, detect suspicious behavior, stop in-progress attacks, and mitigate the root causes of threats.
Moat - Zero Trust Systems
The castle moat model is based on the idea of a castle surrounded by a moat, with the castle representing the network and the moat representing the perimeter security. Similarly, modern zero-trust systems like application allow-listing assume that security risks are present both inside and outside the network, and take a more nuanced approach of managing access to the identities, data, and devices within the network.
Zero-trust cybersecurity systems like application allow-listing are important because they verify and authorize every connection, such as when a user connects to an application or software to a data set via an application programming interface (API). It ensures the interaction meets the conditional requirements of the organization's security policies. 
King's Guard - Password Vault
Just like the king's guard of a castle was responsible for protecting the king and his family from harm, modern password vaults are responsible for protecting your passwords and data from being stolen or compromised by cybercriminals.
A password manager can make your life easier by making it quick and simple for you to access your accounts while significantly improving the security of those accounts, making it much more difficult for attackers to gain access to them.
By using a password vault, you can create strong and unique passwords for each of your accounts without having to remember them all. This helps prevent cybercriminals from gaining access to your accounts by guessing your passwords or using brute-force attacks.
Guard Drills - Security Awareness Training
The guard drills in a medieval castle were responsible for training the guards to protect the castle from harm. Similarly, modern Security Awareness Training (SAT) is responsible for training employees to protect their company's digital assets from being stolen or compromised by cybercriminals.
SAT is responsible for training employees to protect their company's digital assets from being stolen or compromised by cybercriminals. This training can help reduce the risk of cyber attacks by teaching employees how to identify and respond to potential threats. It can also help employees understand the importance of following security policies and procedures, such as using strong passwords and keeping software up-to-date.
Lookout, Alarm, & Militia - SOC with MDR
The Castle Lookout, Alarm, and Militia of a medieval castle were responsible for spotting threats and responding to defend the castle against potential attackers. Similarly, modern Security Operations Centers (SOCs) and Managed Detection & Response (MDR) services are responsible for monitoring and responding to potential cyber attacks.
SOCs & MDR services do this by collecting data from various sources and analyzing it to identify potential threats. They use advanced analytics and machine learning algorithms to detect patterns and anomalies that may indicate a cyber attack is underway.
By monitoring your network for suspicious activity and responding quickly to potential threats, SOCs and MDR services can help reduce the risk of cyber attacks and minimize the damage they can cause, or even stop attacks completely before they can cause damage.
Evacuation Plan - Backup & Disaster Recovery
The evacuation plan of a castle can be compared to modern backup and disaster recovery. In the case of a castle, the evacuation plan is designed to move as few people as needed the shortest distance to safety. Zone-based evacuation plans can be most effective in meeting this goal. They reduce resource burdens, facilitate reentry, and accelerate the transition to recovery.
Similarly, disaster recovery (DR) is a step-by-step plan for responding to a major incident by switching to a secondary IT infrastructure. DR ensures critical functions keep running seamlessly during a natural or human-made disaster. While backing up data is integral to security, having backups is not the same as having a disaster recovery plan. Both are important for ensuring that critical data and systems are protected from loss or damage in the event of an emergency.
Spies - Dark Web Scanner
Medieval spies can be compared to modern dark web scanning. In the case of medieval spies, they were used to gather intelligence on enemy forces and movements. They would often use disguises and other methods to avoid detection. Similarly, dark web scanning is a method of monitoring the dark web for signs of cybercrime. It involves using specialized software to scan the dark web for signs of illegal activity. Both are important for ensuring that critical data and systems are protected from loss or damage in the event of an emergency.
Dark web scanning can tell you if your personal information or credentials are found on the dark web. You can use this information to know when you need to change a password that is no longer secure.
Strategic Consulting Compass
Strategic IT consulting and vCIO services are essential for small businesses that want to stay ahead of the competition. With our services, you can develop and implement IT strategies that align with your overall business goals. Our virtual Chief Information Officers (vCIOs) are experienced IT strategy consultants who will work with you to develop and manage your IT strategy and budget. We'll help you stay up-to-date with the latest technology trends and ensure that your business is protected from cyber threats.
Strategic IT Planning
We talk with you as a business decision-maker, breaking down IT decisions to business decisions, helping you to decide what is right for your business.
Regular Meetings
We meet with you regularly on a quarterly to annual cadence. At these business reviews we discuss strategy and plan IT projects based on business priorities.
Recommendations & Reports
We analyze your business data and match it up with your priorities in order to produce trusted recommendations tailored to your needs and concerns.
Techno-communications Network
Beyond Telecommunications
Welcome to the techno-communications network. The Warkworth Satellite Earth Station in New Zealand sent its first phone messages to Britain by satellite in 1965. Telecommunications has a come long way since then. Explore the various telecommunications solutions we have to offer…
VOIP & UCaaS
Voice-Over-Internet Phone Systems, Cloud Phone Systems,
Unified Communicationss
Mobile Solutions
Mobile Device Management,
Mobile Security,
BYOD and Work from Mobile
Videoconferencing
Zoom, Microsoft Teams, Google Meet,
HIPAA Compliant Videoconferencing,
Videophones
Cloud Solutions
Work from Anywhere,
Azure Active Directory
Virtual Desktops
Work from Home
Remote Office,
Remote Control Workstations,
VPN, ZTNA, SASE
Service Agency
Service Quotes
Service Provider Management
Client Representation
Web Design & Development Stream
Welcome to Web Design & Development Stream. Here is a brief showcase of some of the ways that we can help your business to flow productively smoothly online.
Managed WordPress
We manage the updates of WordPress and the plugins for you. We do the backups, security, certificate, analytics, and domain management too.
Concierge Service
Minor updates and changes to your website are included with most of our hosting plans. Just email us the change that you want and we take care of it.
Design Studio
Need to new fresh version of your website designed? We can implement a premium theme or a custom theme for you. We also do custom graphic design.
Web & App Development
If you are needing a custom web application or mobile application built we can help with that too! If you are considering developing an ecommerce store, a client portal, a learning management system, or something else, we can be your developer partner.
Digital Marketing Lift
Welcome to the Digital Marketing Lift. Like the wheel that moves the elevator system at the Eiffle Tower you can leverage our marketing solutions to lift your business marketing to the next level. Explore our collaborative marketing process and automation solutions…
SEO Checklist
The SEO checklist is a tool that helps you optimize your website for search engines. By following an SEO checklist, you can ensure that your website is optimized for the right keywords and that your content is structured in a way that makes it easy for search engines to understand. This can help you rank higher in search engine results pages (SERPs), which can lead to more traffic and more leads.
Local SEO & Google Business Page
Local SEO is the process of optimizing your website and online presence to attract more local customers. By managing your Google Business Page, you can ensure that your business appears in local search results and that your customers can easily find you. This can help you increase foot traffic to your store and generate more leads from local customers.
Social Media & Blog Content
Social media and blog content are two important components of a successful digital marketing strategy. By creating high-quality content that resonates with your target audience, you can build brand awareness, drive traffic to your website, and generate leads. This can help you establish yourself as an authority in your industry and build trust with your customers.
Reputation Management
Reputation management is the process of monitoring and managing your online reputation. By monitoring what people are saying about your business online and responding to negative reviews or comments, you can protect your brand's reputation and build trust with your customers. This can help you retain existing customers and attract new ones.
Backlinks
Backlinks are links from other websites that point to your website. By building high-quality backlinks from reputable websites, you can improve your website's search engine rankings and drive more traffic to your site. This can help you establish yourself as an authority in your industry and generate more leads.
Digital Advertising
Digital advertising is a form of online advertising that allows you to reach a targeted audience with ads on social media platforms, search engines, and other websites. By using digital advertising, you can increase brand awareness, drive traffic to your website, and generate leads. This can help you reach new customers and grow your business. It is the fastest method of digital marketing but can also be the most costly. We can help you to get a good ROI on your advertising spend.